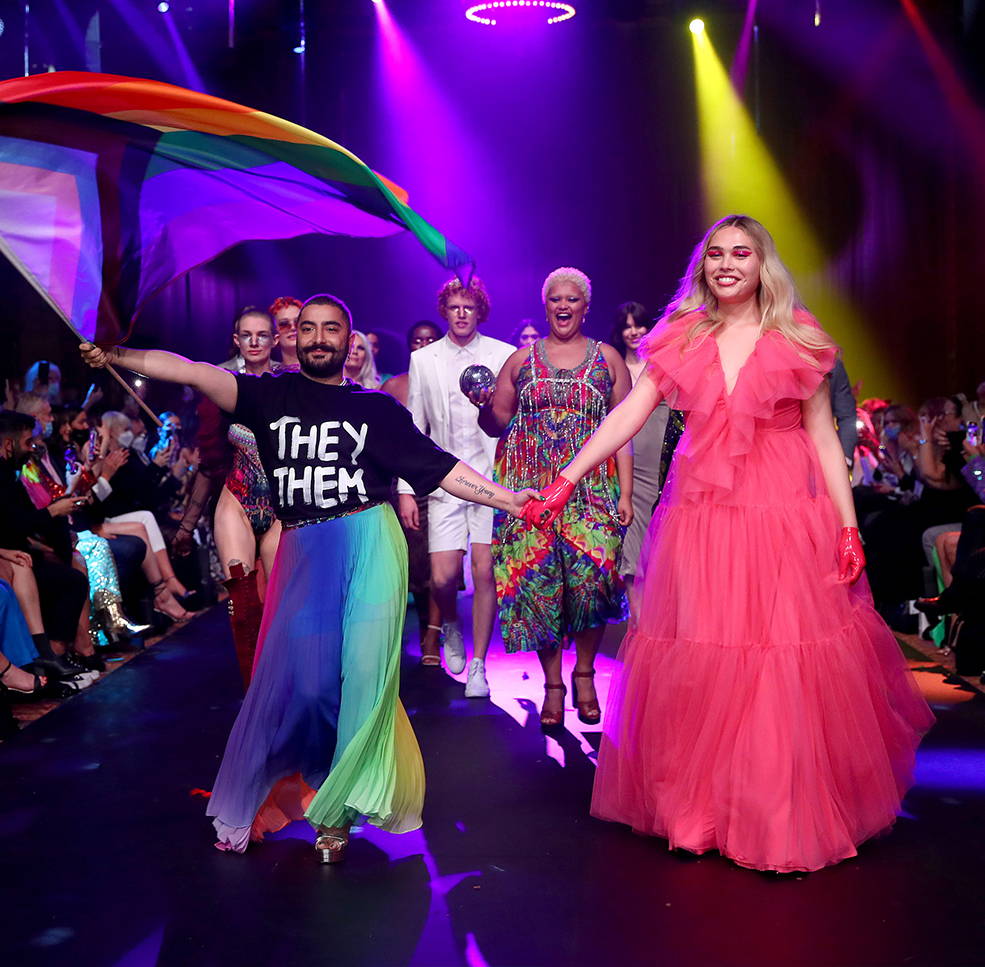 ---
AUSTRALIAN FASHION SHOWS ARE OFFICIALLY BACK!
After 18 long months, Melbourne Fashion Week returned bigger, brighter and better than ever. The theme "Romance and Rebellion" delivered vibrancy, energy and electricity, especially on Monday night's group show, which we were proud to open for the City of Melbourne.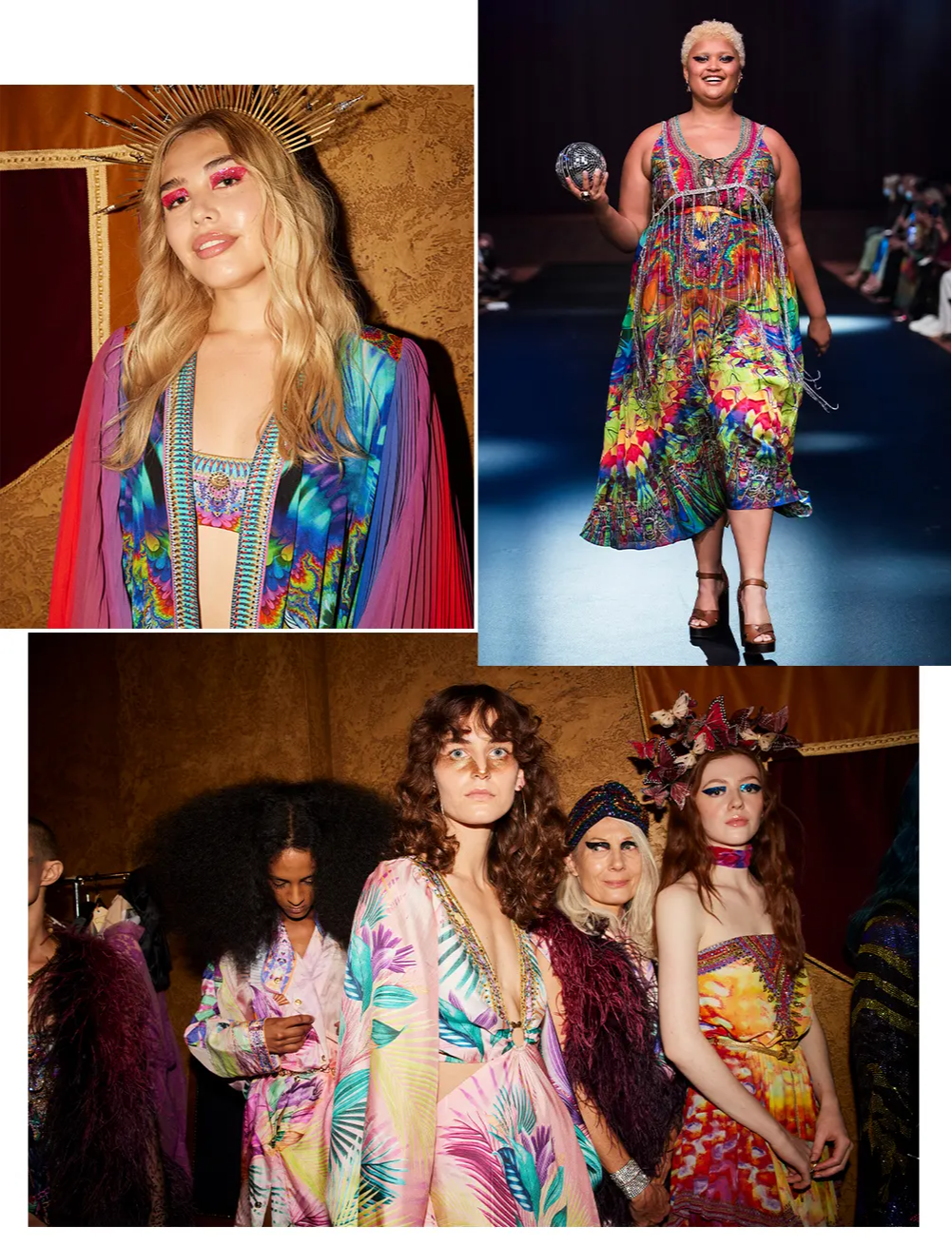 A true celebration of the human mind, spirit and body in all its wonderous forms, CAMILLA's models were petite and plus-size, straight and queer, a beautiful rainbow of races, ages and mixed abilities. YES to diversity and respresentation! 
Friend of the brand, Fashion Director extraordinaire and LGBTIQ+ activist, Deni Todorovic styled the feast for the eyes and the soul. As Deni told the Sydney Morning Herald, "Fashion's not the elite members only club it was … It's for every human, no one excluded. We all deserve a seat at fashion's table."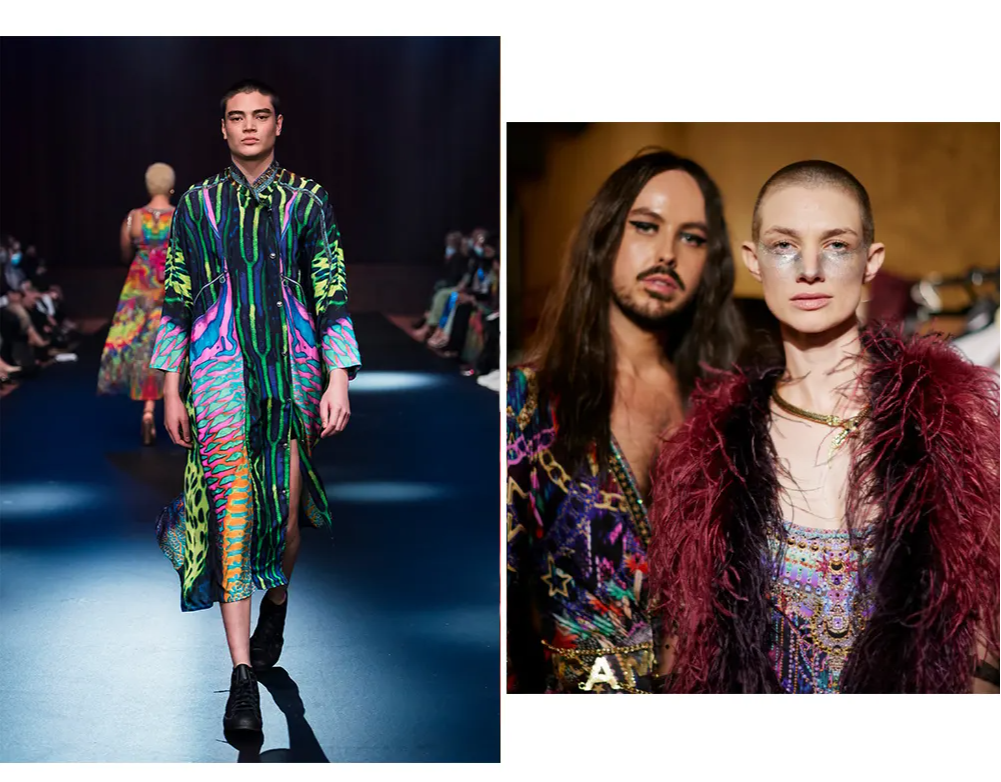 With the day also marking the start of Transgender Awareness Week, AJ Clementine from our glorious Wonder Woman campaign, opened the show resplendent in new rainbow print "Hyped Up Hippie". Models also included Australian of the Year nominee and disability advocate Rhiannon Tracey, Black Lives Matter advocate Milo Hartil, and beautiful humans Sandy McIntyre, Daila, Harmony Boucher, Lesley Hunter, Armani Visser, Mukisa, Mitch Lawless and Ezra.
With a backdrop of old-world elegance, courtesy of Regent Theatre's Plaza Ballroom, the CAMILLA collection was a celebration of colour, print, love and life. The energy in the room was palpable as a roar went through the audience each time a model – from Rhiannon Tracey to Milo Hartill – appeared. Smashing the stereotype of the traditional runways, CAMILLA served luxurious fashion with a side order of cool for a future-forward feel. And the crowd was there for it.