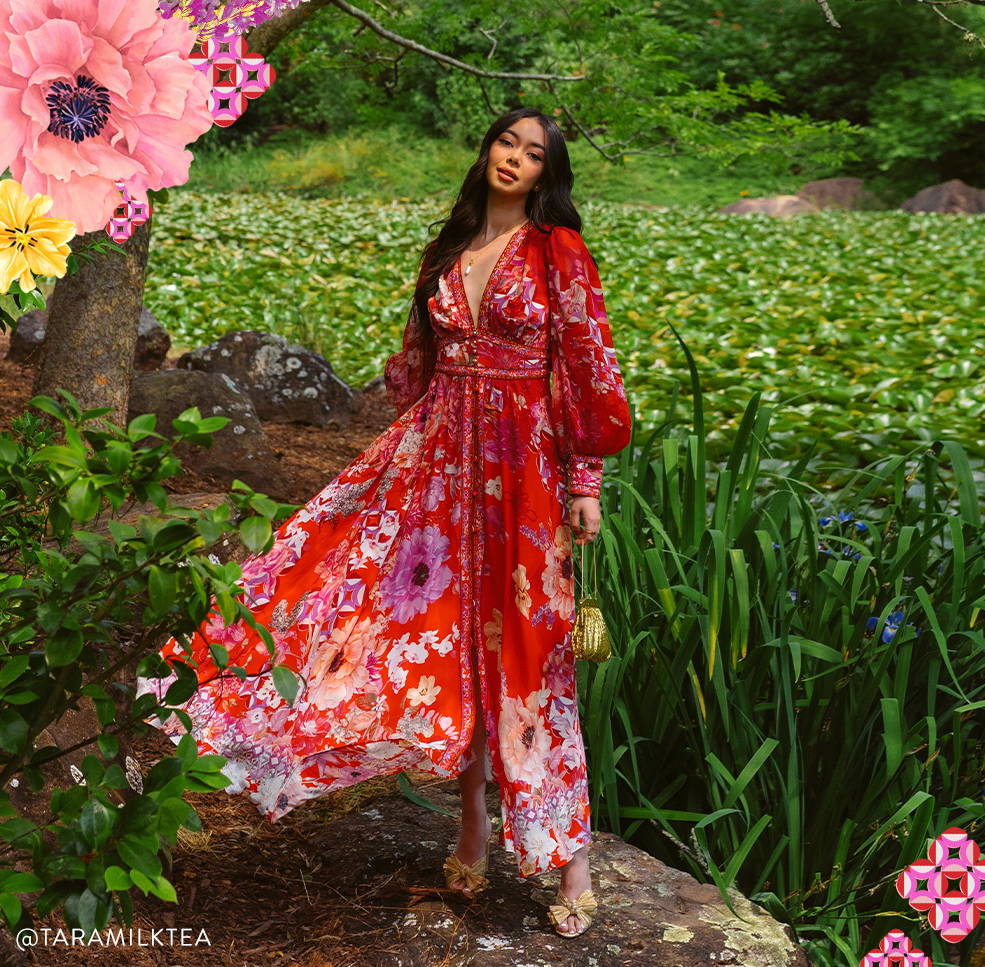 ---
A new beginning, a secret garden of possibilities, a year full of stories yet to unfold.

HAPPY LUNAR NEW YEAR
With each Lunar New Year comes a chance for new beginnings. As we turn the page on a new chapter, we bring with us the teachings of another year gone by. The light of a new moon rising illuminates us anew, bringing fresh hope for achieving both the dreams that have remained with us since childhood and those we've only recently awakened to. Now is the time that we forthrightly embrace all the possibilities that come with a new year.

NEW MOON RISING
Each Lunar New Year celebration signifies the beginning of a new year in the Chinese lunisolar calendar. With origins dating back thousands of years, the festival – which was once a time to honour deities and ancestors – is now an occasion for seeing loved ones and (of course) eating to your heart's content. This Lunar New Year officially begins on January 22 and ends on February 1, 2023.

2023: THE YEAR OF THE RABBIT
This Lunar New Year pays homage to the fourth animal in the recurring twelve year Chinese zodiac cycle - the Rabbit. Previous Years of the Rabbit also fell in 2011, 1999, 1987, 1975, 1963, 1951, 1939 and 1927. In Chinese culture, rabbits represent the moon and are considered to be signs of peace and prosperity. 2023, the year of the Water Rabbit, is predicted to be a year of hope.
Those born in a year of the Rabbit, or "Rabbits," are believed to be vigilant, witty and quick-minded. According to Chinese astrology, Rabbits are said to be gentle, patient, skillful and responsible. While their difficulty to open up to others often sees them turning to escapism, they're also known for their ability to nurture friendships. Ambitious and with a flair for details, Rabbits are always (and often quietly) moving towards their goal.
SECRET GARDEN
This Lunar New Year, we celebrate the joy of new beginnings and pay homage to The Year of the Rabbit with an auspicious new print: Secret Garden.
Dancing through flurries of Nagasaki cherry blossoms, we wind our way through a backdrop of scarlet silk to join a garden in full bloom, bursting with operatic hues.
"Embracing the beauty of change, I welcome a new beginning. A world of harmony awaits, my growth all leading to this. I make peace in the garden of what is, and plant seeds for the heavenly tomorrow's ahead."
WHAT TO WEAR THIS LUNAR NEW YEAR