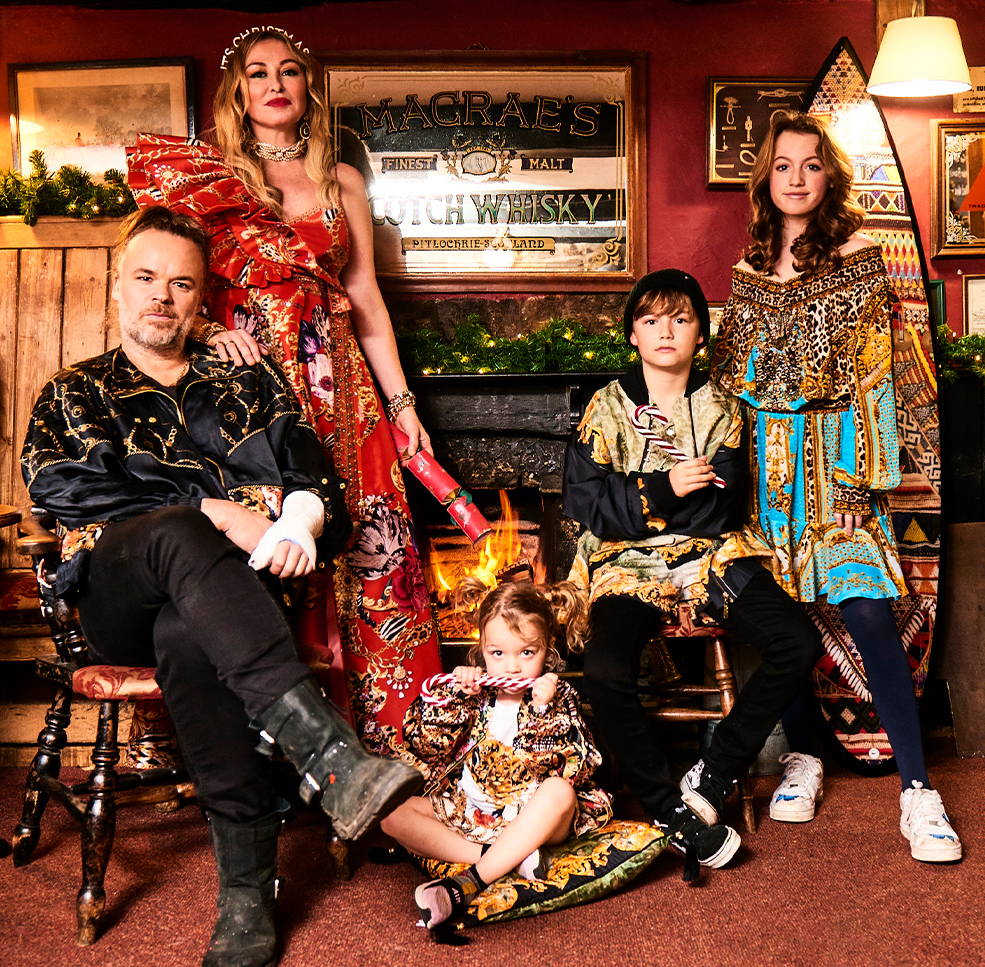 ---
Greetings from afar to my beautiful CAMILLA family!
As the snow falls creating a glistening white blanket in the wilds of Wales and we sip mulled wine in front of a roaring fire, my heart flies across the oceans to my other home in Oz where a white Xmas means wriggling our toes in glistening white beach sands, swimming in crystal clear oceans, blue skies, backyard barbies and anthems sung under star-filled skies.
Wherever you are, we are together in spirit.
What a year 2021 has been. Another wild ride that will be forever written in the history books for all the wrong reasons. The pandemic we didn't want, the lockdowns, the fear and impending sense of the unknown.
On the upside I am in awe of the human spirit which once again prevailed bringing us together to create in ways we'd never dreamed of, to reach out to each other and collectively bond in the face of the unknown.
Like a beautiful metaphor our Runaway Royal fled The Mad Manor and all its constraints in an expression of the pure, unbridled freedom which we all longed for.
Borders shut. Borders opened. And, in a brief window, I too left home with Luna Gypsy to join my soul mate JP in our Welsh home. What a joy to spread my wings again and get the creative juices flowing in Italy and the UK which is a forever muse for my inspiration.
My constants throughout this crazy year have been gratitude and deeper connections with so many beautiful souls.
My own health hurdles have been aligned with others and we continue to grow and inspire together. To all of you who've lifted my spirits and reinforced my belief in the power of love: THANK YOU!
2021 has been another reminder of the power of the collective spirit, the importance of community and the exquisite joy of giving and loving.
This holiday season as we head into 2022 with high hopes and a renewed lust for life, let us remember to have understanding and empathy for all. Let's endeavour to heal the rifts and divisions of 2021 and move forward in unison with optimism for brighter days ahead.
Hold your loved ones tighter than ever before, savour the reunions and the virtual connections from afar.
Wherever you are this festive season,  JP, Luna  and I wish you love, peace and endless joy.