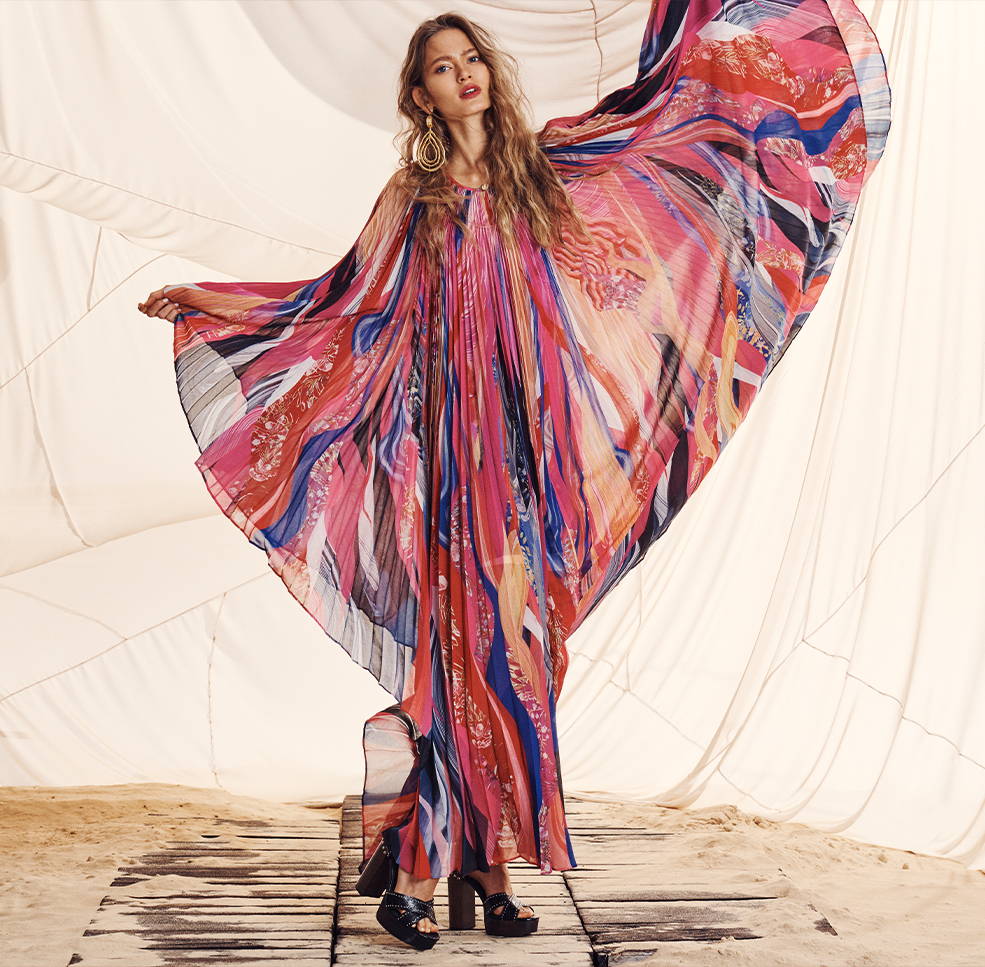 ---
Today, to honour Earth Day, we are launching a new partnership with GlamCorner, where you will be able to rent archived CAMILLA treasures.

Together we can help build a new circular economy and reduce the impact unused clothes have on our beautiful Mother Earth.

We stand by our belief that great design is timeless, rather than trend driven, so our artisan pieces will be relevant to all no matter the season. 
"Our partnership with GlamCorner perfectly aligns with our brand's vision to become a more conscious retailer and serve the shifting values of our customer base. It's an important step towards reducing the impact unused clothes have on our planet and giving consumers a more accessible entry point to the brand. We're excited to continue exploring the innovative ways we can Colour the World in CAMILLA."
- Jane McNally, CEO, CAMILLA
RENT A CAMILLA