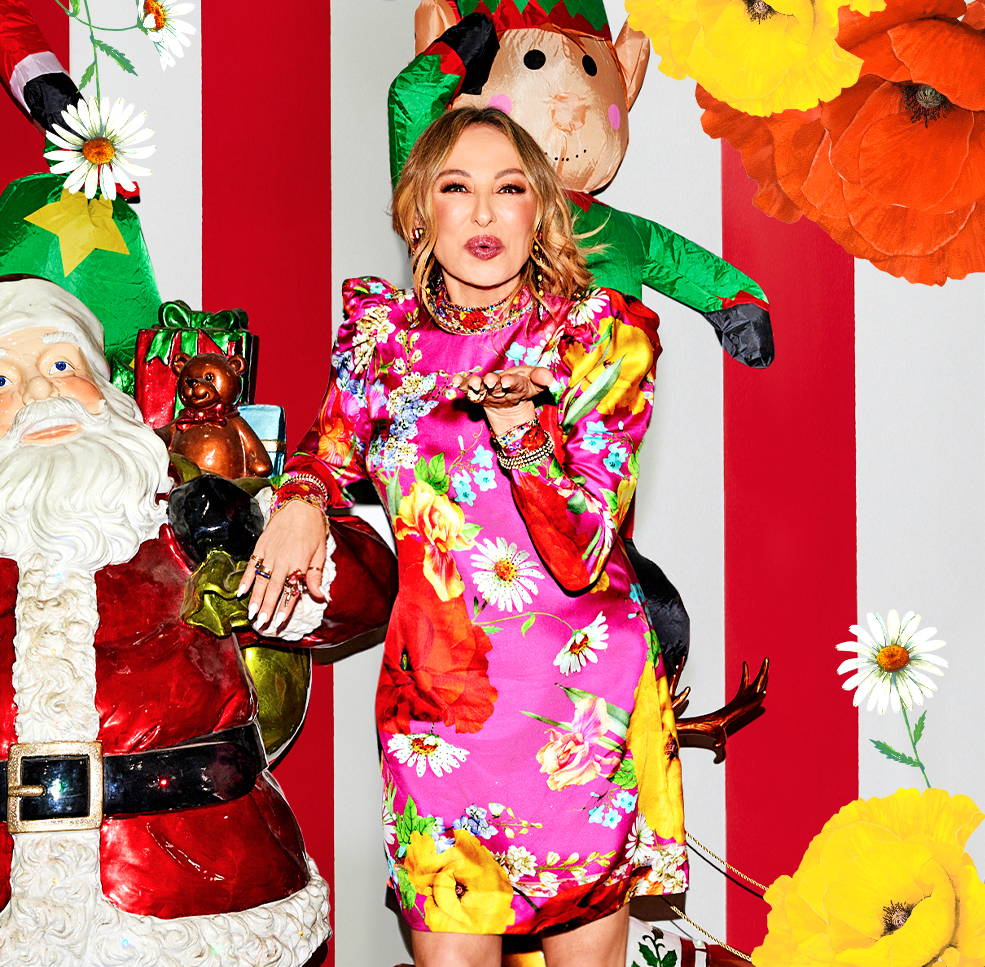 ---
My beautiful CAMILLA Family! Happy Holidays to everyone celebrating today from back home in Sydney.

2022 has been the most magical year. Every day felt like unwrapping a new gift. We could be together again. We could enjoy feasts with loved ones. We could break bread with strangers. We could dance until the morning. We could once again explore the world, having new adventures and experiences. It's given me renewed appreciation for everything. My eyes wide open with child-like wonder for the world around us.

And the world has welcomed us back with open arms! From Egypt and The Netherlands to the set of The White Lotus in Sicily, I have danced from place to place with an overwhelming sense of gratitude for every experience, every adventure and every soul that I encounter.

To my beautiful CAMILLA Community. You welcome me into your homes and your heart: this will forever be the gift of my life. I will never take it for granted. I know how lucky we are to have that personal relationship. I'm humbled by the gift of your friendship and honoured to call you family. You give me purpose. Your support is what drives me to create and inspires me to infuse everything I do with the full richness of my spirit.

To my CAMILLA collective, Angels, the Villa Team and everyone else who's part of our mission: It feels like Christmas every day. Working with you is like having a team of elves all over the world. Thank you for sharing this journey with me, for inspiring me and spreading joy with the creations we make.

For those of you who have empty seats at the table this year, for everyone who is missing loved ones, I hope you find peace and comfort in remembering that you are always part of the CAMILLA community. We are your family, we will always be with you, holding you in our hearts and lifting you up.

To our beautifully diverse communities who celebrate over the holidays in different ways, I hope you take the time to be together. I honour you and your traditions, I wish you the most soulful, heart-filling time connecting with your culture, your kin and what's important to you.

Our connections with each other are everything. These wild, loving, unpredictably glorious moments with our friends, family, lovers and strangers, and with our beautiful Mother Earth, are the invisible threads that connect us all and tether us to a greater purpose.

While Christmas is a time of reflection and gratitude, it's also a time of regenerating and recuperating for a bountiful year ahead. As we gather with loved ones today to share stories and write new ones, I am overflowing with excitement for what's yet to come. The stage is set for more magic, new stories and new adventures. I cannot wait to show you what's just behind the curtain.

May your silks be merry and bright, and your holidays delight.

Happy Holidays to every single one of you.